Rope Descent Systems – Basic
(Window Cleaning / Building Envelope)
COURSE DESCRIPTION
Gravitec's Rope Descent Systems is an intensive three-day (24 hour) program intended for any workers who are expected to work on the roofs of tall buildings and descend over the side to conduct work. Any scope of work (architects, surveyors, glazers, inspectors, window cleaners) that must exit the roof and descend the side of buildings would benefit from the course content. The course has a heavy emphasis on descent control devices and rope descent systems. Students begin using rope descent systems on day one and throughout the balance of the course.
The program is structured to focus on fall protection in three different zones typical to building envelope work. Fall protection equipment, common practices and minimum regulatory requirements for the safe zone, danger zone and drop zones are covered in this program. Students are given a fundamental education on full body harness and seat board options and the use of the descent control devices with applicable fall arrestor systems (ropes and rope grabs). This program uses traditional seat board and rope grab set-ups as well as interchangeable rope access set-ups to reach the work areas. At the conclusion of this course students will be able to use both rope access harness systems as well as seat board systems to safely navigate the roof, negotiate the edge and descent to the work. Student will also be shown what equipment to use and how to ascend the rope, troubleshoot issues on rope and how to self-evacuate from the ropes using the secondary line. The scope of this course is limited to the use of fall protection, rope descent and rope access equipment and does not include training on the work (window cleaning, inspecting, glazing, etc.) or the erection of supported or suspended scaffolds.
This course meets the ANSI/IWCA 14.1 standard requirements for rope descent and fall arrest systems as well as ANSI/ASSE Z359.2 training requirements of an authorized person. Gravitec Systems Inc. training programs are accredited through IACET and structured according to ANSI/ASSE Z490.1 – Criteria for Accepted Practices in Safety, Health and Environmental Training.
CALL GRAVITEC'S TRAINING ADVISORS AT
1.800.755.8455

FOR MORE INFORMATION
COURSE DATES

Call 800.755.8455 for dates and availability
PREREQUISITES
Students should be trained and experienced in the use and care of rope descent systems at the CP or Trainer level for admission to this class.
Note: If bringing personal gear, please ensure that weight capacities are not exceeded. Gear provided by Gravitec has weight capacities no higher than 310 lbs.
This course includes the following content:
Fundamentals of Fall Protection
Hierarchy of Fall Protection
Descent Control Devices
Life Safety Rope
Applicable Knots & Hitches
Determining Acceptable Anchorages (certified & non)
Selecting RDS Components
Secondary Systems
Engineered RDS Systems
Pre-Climb Checklists
Safe Access
Ascent & Descent Control from Suspended and Certified Anchors
Independent back-ups, prusiks, rappel rack, figure 8
Hands-on experience
Suspension Trauma
Fall Protection Regulations (OSHA) & Fall Protection Standards (ANSI)
RESOURCE MATERIALS
Students will receive a plastic wallet certificate of completion, Gravitec's Tower Climber & Rescue Manual and access to our toll-free number for ongoing technical assistance.Participants will receive a copy of the Gravitec Rope Access manual and access to a toll free number for ongoing technical support.
COURSE CREDITS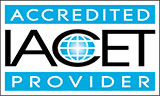 Participants receive a wallet-sized plastic certificate with photo upon course completion. Participants are awarded 1.6 Continuing Education Units (CEU's) through the International Association of Continuing Education and Training (IACET).