OSHA 1910.23 Authorized Person – Fixed Ladders
COURSE DESCRIPTION
This course is designed for the Authorized User who climbs fixed ladders. The new "Walking-Working Surfaces and Personal Fall Protection Systems Final Rule" / OSHA Regulations, released in November 2016, will introduce fall arrest systems and harness use to many people who have not had to use this type of equipment. These updated regulations give specific rules with respect to fixed ladders over 24′. Ladders must be equipped with personal fall protection systems while simultaneously phasing out ladder cages. This course outlines all aspects of fall protection related to the updated regulations and required equipment to safely ascend and descend a fixed ladder over 24′ as part of their job description.
This course meets the Criteria for Accepted Practices in Safety, Health, and Environmental Training (ANSI/ ASSE Z490.1-2001), the highest industry standard for training. It also meets the requirements of ANSI/ ASSE Z359.2-2007, Minimum Requirements for a Comprehensive Managed Fall Protection Program, found in the ANSI/ ASSE Z359 Fall Protection Code.
CALL GRAVITEC'S TRAINING ADVISORS AT
1.800.755.8455

FOR MORE INFORMATION
COURSE SIZE

Minimum 8, Maximum 10 (1 Instructor)
Minimum 14, Maximum 20 (2 Instructors)
COURSE DATES

Call 800.755.8455 for more details.
RESOURCE MATERIALS
Students will receive a wallet certificate of attendance, Gravitec's Fall Protection Authorized Person Manual and access to our toll-free number for ongoing technical assistance.
COURSE CREDITS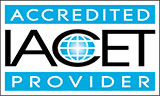 Gravitec is accredited by IACET to
offer 0.8 CEUs for this program.