Window Cleaner Fall Protection & Rescue from Suspended Scaffold
COURSE DESCRIPTION
A (2) day Window Cleaner Fall Protection & Rescue course that includes common fall protection and rescue methods used on suspended scaffolding. After a review of the basics of Fall Protection and PPE, the students will move on to more detailed lessons and hands-on training to expand their knowledge of the equipment, terminology and planning required for the use of, and rescue from, Suspended Scaffolds. The course will discuss common fall protection systems and provide the opportunity for students to use fall protection systems on a suspended scaffold. Discussions and exercises will be conducted to learn how to evacuate from a scaffold and lower an incapacitated worker from a scaffold. All classroom and practical hands-on exercises are designed to teach, practice, and demonstrate the students' proficiency in the subject and skill. A written and practical test is administered to ensure that students understand the principles and skills presented. Documentation is available to satisfy your company's due diligence and regulatory requirements.
This course is not a fall protection trainer course. If becoming a trainer is the objective, refer to the Fall Protection Trainer course for information about becoming a Fall Protection Trainer.
The scope of this course is fall protection and rescue from a suspended scaffold, not the operation or installation of the scaffold itself.
This course meets the Criteria for Accepted Practices in Safety, Health, and Environmental Training (ANSI/ASSE Z490.1-2001), the highest industry standard for training. It also meets the requirements of ANSI/ASSE Z359.2-2007, Minimum Requirements for a Comprehensive Managed Fall Protection Program, found in the ANSI/ASSE Z359 Fall Protection Code.
Applicable Regulations: OSHA 1926 Subpart M; OSHA 1910.140.
CALL GRAVITEC'S TRAINING ADVISORS AT
1.800.755.8455

FOR MORE INFORMATION
CLASS SIZE

Minimum 6, Maximum 10 (1 Instructor)
COURSE DATES

Call 800.755.8455 for dates and availability
PREREQUISITES
Students must have previous fall protection and training experience, preferably Competent Person.
Note: If bringing personal gear, please ensure that weight capacities are not exceeded. Gear provided by Gravitec has weight capacities no higher than 310 lbs.
Fundamentals of Fall Protection
Fall Protection Hardware Compatibility
Determining Acceptable Anchorages
Selecting Fall Protection System Components
Hierarchy of Fall Protection
Detailed Inspection, Care & Maintenance
Calculating Required Clearances
Pre-Climb Checklists
Safe Access
Ascent & Descent Control from Suspended Scaffold (Skyclimber LNX1000, etc.)
Rescue Theory & Systems Components
Suspension Trauma
Rescue & Applications from Suspended Scaffold
Anchorages: Certified & Non-Certified
Work Positioning Systems
Fall Protection Regulations (OSHA) & Fall Protection Standards (ANSI)
RESOURCE MATERIALS
Students will receive a plastic wallet certificate of completion, Gravitec's Fall Protection & Rescue Manual and access to our toll-free number for ongoing technical assistance.
COURSE CREDITS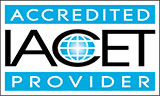 1.6 Continuing Education Units, accredited through the International Association for Continuing Education and Training (IACET), are awarded upon completion of this course.