COURSE DESCRIPTION
Gravitec's Workplace Rope Access Course is designed for personnel using ropes to access work areas. This course combines interactive classroom sessions with extensive hands-on fieldwork to maximize the learning experience. Participants are trained in the techniques using equipment developed for high angle environments commonly encountered by rope access personnel. Gravitec Systems training advisors work with employers to determine what skill sets, equipment, techniques, and methods are necessary for the application and develops the course accordingly.
Problem-solving exercises form the basis of practical scenarios using ANSI/ASSE Z359.2 criteria and safe practices for rope access work. This course includes basic fall protection and rope access skills to be applied in the workplace.
This course meets the Criteria for Accepted Practices in Safety, Health, and Environmental Training (ANSI/ASSE Z490.1), the highest industry standard for training, and skill sets from Level I Technician requirements in the Certification Requirements for Rope Access Work (2009).
Note: If SPRAT certification is desired, students can be tested and certified to SPRAT Level I requirements. The curriculum can be designed to prepare the participant for certification testing by a SPRAT Evaluator. An independent SPRAT evaluator separate from the training provider, employer and candidate must certify the student.
It is recommended that students bring their own rope access equipment, however, Gravitec can supply all necessary rope access equipment for this course.
CALL GRAVITEC'S TRAINING ADVISORS AT
1.800.755.8455

FOR MORE INFORMATION
COURSE DURATION

4 Days (MON-THURS 32 Hours)
Friday: Optional SPRAT Evaluation

CLASS SIZE

Minimum 8, Maximum 10 (1 Instructor)
PREREQUISITES
No previous experience with rope access is necessary. Familiarity with rope (recreational climbing, arborist, window cleaning, rescue teams, etc.) is desirable but not required. However, it is recommended that a medical examination is performed prior to the start of the class because this course does include a moderate to high level of strenuous exercise.
Note: If bringing personal gear, please ensure that weight capacities are not exceeded. Gear provided by Gravitec has weight capacities no higher than 310 lbs.
LEARNING OBJECTIVES
Students completing this course will be able to use basic rope access techniques to access a wide array of work areas where traditional means of access are unavailable. Additionally, this course can prepare rope access workers to be evaluated and tested for their Level I SPRAT certification. This program is not a rescue course and does not include rescue in industrial settings (ie: towers, warehouses, power plants), alternative self-rescue techniques, packaging or the use of attendants. If these skills are required, Gravitec's Industrial Rescue Course is the proper course. Students will be required to successfully demonstrate all certification criteria for Rope Access Level I Technicians. In addition, emphasis is placed on utilizing work permits and the ability to assess situations, select the most appropriate procedures and effectively utilize both traditional equipment and new technologies to execute safe operations.
Note: If students are being tested for SPRAT certification, the testing and evaluation will be conducted by an independent SPRAT evaluator on the last day of the course.
Fundamentals of Rope Access
Regulatory Requirements for Rope Access & Fall Protection
Responsible Persons
Hierarchy of Fall Protection
Anchorage Requirements
Energy Absorbing Lanyards
Function and Purpose of Energy Absorbers
Hardware Compatibility
Work-Positioning Systems
Donning a Full Body Rope Access Harness
Vertical Lifelines Rope, Knots & Hitches
Belaying and Descent Control
Personal Rope Access Equipment
Inspecting Rope Access Systems
Ascending
Change Over (Switching from Ascent to Descent)
Passing Knots
Rope Transfers
Deviations
Rebelays (Short and Long)
Edge Negotiation
Lowering
Rescue of Casualty on Descent
RESOURCE MATERIALS
Students will receive a plastic wallet certificate of attendance, Gravitec's Rope Access Manual and access to our toll-free number for ongoing technical assistance. If SPRAT certification is desired, contact your Gravitec Training Adviser.
COURSE CREDITS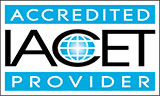 Gravitec is accredited by IACET
to offer 3.2 CEUs for this program.